"I gave my first campaign speech in Washington on Friday to a room of approximately 1,000 people. Following the speech, I had numerous people congratulate me on a 'wonderful,' 'passionate,' and 'statesmanlike' talk. … I could not have done it without your help!"

– Architect and former AIA president after prepping with Buckley coaches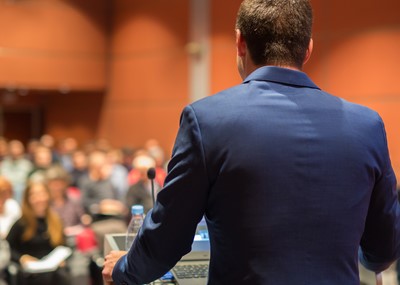 Perhaps you need to prepare for a keynote address. Maybe you're pitching to win a big contract, or running for office within an organization or in your community. Or it might be your responsibility to facilitate a panel discussion at an industry conference. 
We'll help you fine-tune your plan and practice your delivery.
We can bring our coaches to you. Or we welcome you to train at our school in Camden, South Carolina. We help individuals and teams prepare for:
Speeches
PowerPoint presentations
Interactive panel discussions
Debates
Facilitating programs, meetings and events