See how the Buckley Experience can improve your next professional presentation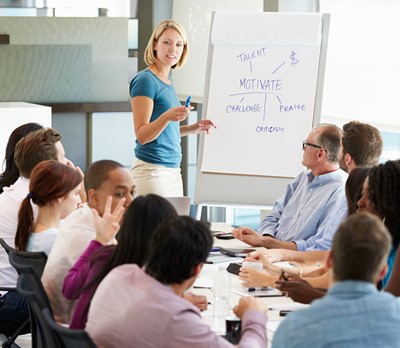 It starts with your presentation, one you bring with you to workshop. Through a series of exercises, we'll help you find the right words, improve any visual support (a.k.a PowerPoint) and get you on your feet for practice with coaching.
Our goal: You go home with a polished presentation that you're excited to deliver AND new skills you can use ever time you present.
Course Features:
Active learning with practical application, using a presentation you'll give in the real world
Exercises that show you how to develop content, deliver with confidence, and manage PowerPoint
Practice facilitating discussion and handling tough questions and challenges
Video of your final performance–to use for continued improvement
This is a two-day, intensive workshop. See our course calendar for dates.
Tuition: $3,500
Email us to reserve your spot or to learn more.
We offer a tuition discount when two or more people from the same company register for a seminar, and to members of the clergy and military.