Exclusively for Executive Seminar graduates who want more!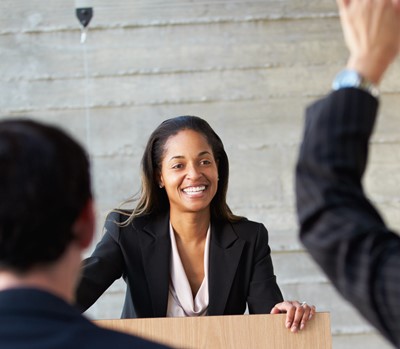 Buckley School alumni are known for their deep desire to keep improving—and this program is designed with that goal in mind.
Course Features:
Intensive public speaking and presentation skills refreshers—with the on-your-feet work, immediate feedback, and personal coaching you valued from the Executive Seminar
Exercises that develop a range of skills including impromptu speaking, delivering from a script, storytelling, making dynamic PowerPoint presentations, and handling tough questions
Video of your exercises–to use for continued improvement


Offered Wednesday afternoon through Friday afternoon.
Upcoming course dates: September 25-27, 2019
Tuition: $3,500
Email us to learn more. See our course calendar for other programs and dates.